Are You Struggling to Get Disability Benefits?
Apply for Supplemental Security Income in Utica, MI
Were you denied Social Security disability benefits because you didn't have enough work credits to qualify? The good news is there is another option. At Grech Law Firm Attorney & Counselor, I'm prepared to help you apply for Supplemental Security Income.

This program is designed to provide supplemental income for those who are disabled and have a very limited income. To learn more about Supplemental Security Income, set up a free consultation with me today.
How Do I Receive SSI?
As a needs-based disability benefits program, SSI recipients are determined by an individual's income and assets. Those eligible to receive SSI have a very limited income, and one's means must fall below specific SSI income requirements. To see if you're eligible or to submit an application or appeal, contact me today!
Are you wondering if you can qualify for Supplemental Security Income? Have you already applied and been denied? Allow me to help you pursue the income you deserve! With more than 20 years of experience helping people just like you, I take the time to get to know my clients, ensuring nothing gets overlooked.
Discover the Supplemental Security Income Process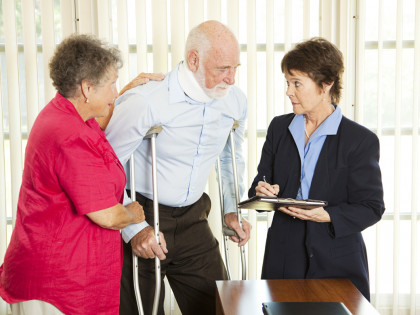 You may be wondering if you even need an SSI attorney. Applying for Supplemental Security Income can be overwhelming. That's why I offer disability benefits assistance services. I'll walk you through the entire process, including:
Determining your eligibility

Filing an application

Appealing a denial

Attending your denial hearing
I won't accept payment unless you're approved for benefits. Get in touch with me for disability benefits assistance.
Why Work with Me for Your SSI Needs?
Unlike big law firms, I offer individual attention to each case. The attorney you talk to on the phone and meet with will be the same person that represents you in court. I'll walk you through the process, start to finish and help you gather the correct documents to build a tough case. If you're a caretaker, caseworker, or family member, I am ready to help you assist your person in need. Whether you're just beginning to think about applying for SSI or have applied and been denied, I can create a custom plan for you that helps you seek you the income you deserve.
I don't get paid until you do. If you need SSI guidance in Utica, Michigan, or the surrounding areas of Mount Clemens, Sterling Heights, Warren, or Troy, contact me at Grech Law Firm Attorney & Counselor today.