If you are reading this page, you probably served in the United States Military. For that, I want to personally thank you for your sacrifice so we can enjoy the freedoms we all enjoy!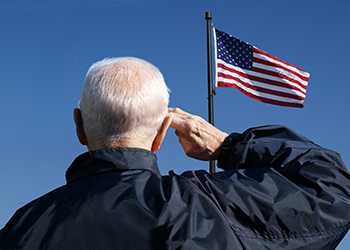 The Grech Law Firm is proud to represent Veteran's and their family members who are attempting to get service related disability benefits or pension benefits. If you served our great country and have been denied benefits, or if you believe you deserve a higher rating, the Grech Law Firm can help you navigate the complicated VA process and get you the benefits you deserve.
We handle claims for:
Service Connected Disability benefits

Non Service Connected Pension benefits

Secondary Service Connected Claims

Dependency and Indemnity Compensation (DIC)

Individual Unemployability benefits
Whether your conditions are physical or mental, we can assist you. Common conditions that qualify for VA benefits include (among others):
PTSD

Traumatic brain injury

Loss of hearing or vision

Loss of limb or extremity

Back and spinal injuries

Gulf war syndrome

Knee leg and arm injuries

Tropical diseases such as dysentery and malaria

Gunshot and shrapnel wounds

Illnesses from exposure to toxic chemicals or uranium
Please note that this list is not exhaustive and many other conditions may qualify for benefits.
What do I need to prove a service related disability?
To prove a disability is service related, a vetran must prove the following:
You must meet the service requirement which can typically be proven by your DD214. You will also have to have a discharge that is other than dishonorable.

You must have an illness, injury, or aggravation that happened while you were in service.

You must still be suffering from the illness, injury, or conditions and it must be chronic (long lasting).

There must be medical evidence of a causative link or nexus between your disabling condition and your service.
How are Disability Ratings Decided?
The VA will review an application for service related benefits through the Regional Office (RO). The amount of the benefit is based on the VA's decision of how disabled a Vet is on a scale of 10% to 100%. These amounts can vary from $142.00 per month up to $3,684.00 per month depending on your rating and the number and type of dependents you have. VA service related disability benefits are tax free and individuals can receive both VA benefits and Social Security Disability benefits at the same time without any offset to either benefit.

Please visit this link to see the VA's disability rating compensation amounts.