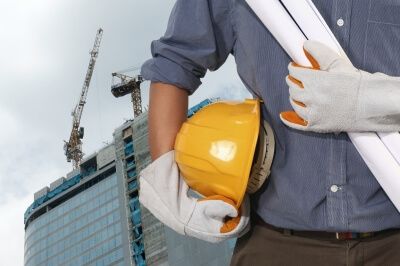 Getting hurt at work does more than affect your job. It takes a toll on your day-to-day lifestyle and if serious enough, can prevent you from doing the things that once seemed easy. While it may seem like there's nothing you can do about it, you do have options.
Get Answers: What Kinds of Benefits Can I Get If I'm Hurt On The Job?
In the event that you need them, you may be asking yourself, "What kinds of benefits can I get if I'm hurt on the job?" While every case is different, this is a general overview of what workers compensation entails.
Lost Wages
One of the benefits you can receive after being injured at work is wage loss benefits. This is financial compensation you receive for missing out on hours you'd normally work if you weren't injured. In order to find out how much you should receive, average your weekly income using the highest 39 out of the 52 weeks preceding your injury. You should add in overtime, bonuses and fringe benefits like health insurance. If you have a second job, make sure you factor in that income as well. The total amount you should receive from workers comp is 80 percent of your average after-tax income.
Medical Benefits
Many people are unaware of the fact that all of their medical bills are covered under workers comp. Either your employer or their insurance company is responsible for paying for any medical bills or necessary treatment for your work-related injury. This includes doctor's appointments, surgery, hospital stays, prescription coverage, wheelchairs, eyeglasses, hearing aids and anything else you may need. If your employer insists that you to use your own health insurance, do not listen and contact a lawyer immediately.
Vocational Rehabilitation
Vocational rehabilitation is a benefit that provides training so you can get another career if you are too injured to return to your previous line of work. This includes schooling via tuition reimbursement. You can also work with a vocational rehabilitation counselor to help perfect your resume and search for jobs. Vocational rehabilitation is good for two years of training/schooling and can be used along with wage loss benefits to help you get your life back on track.
Hurt On The Job? Get The Benefits You Deserve!
Grech Law Firm is here to help you understand all of your workers compensation benefits . Don't settle for less than what you deserve. If you're still asking yourself, "What kinds of benefits can I get if I'm hurt on the job?", get all the answers to your questions by calling 586-203-3125. At Grech Law Firm, we will stand by you through every step of the process.