Injured at Work? Let Us Help you!
Consult a Workers' Compensation Attorney in Utica, MI
If you were injured on the job, you could be out of work for weeks, months, or even years. You don't want the extra stress of overdue bills forcing you back to work before you're ready or able. Suffering a workplace injury can affect every aspect of your life, especially financially. If your employer denied your worker's comp claim or if the worker's compensation insurance company is giving you the runaround, I can help.
Any injury or disease caused by your employment is supposed to be covered under the Michigan Worker's Compensation Act. When a person can no longer work because of a workplace accident or illness, they can file a worker's compensation claim.
At Grech Law Firm Attorney & Counselor, I can provide you with legal guidance and help you fight for the worker's compensation benefits you deserve.

I will personally represent you throughout the entire process. From filing the initial claim and all appeals to collecting medical records, you can trust me to complete everything in a timely and efficient manner. Schedule a free consultation with an experienced workers' comp attorney in Utica, Michigan, today to get started.
What Can Workers' Compensation Cover?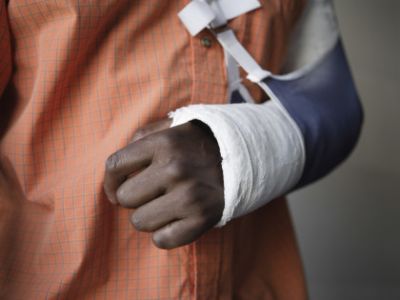 Workers' compensation benefits are designed to help you cover expenses associated with your workplace injury. Michigan's injured workers and their employers are governed by the Worker's Disability Compensation Act which was adopted in 1912 and provides compensation to workers who suffer an injury on the job.
I'm prepared to fight for you so you can get proper compensation for:
Filing a worker's compensation claim in Michigan requires two important steps. First of all, you must provide notice to your employer within 90 days of the workplace injury. This notice can be verbal or written. The sooner you notify your employer about an injury or disease that your work caused, the better. Second, a claim must be filed within 2 years of the injury. The injury does not have to necessarily be caused by your work to be eligible for worker's compensation. As long as your work caused, contributed, or aggravated a condition, it can be compensable under the Worker's Compensation Act.
Worker's who are injured on the job are entitled to payment for lost wages equal to 80% of the employee's after-tax average weekly wage. Lost wages should be continued to be paid while the employee remains disabled. Medical treatment, attendant care, and mileage to and from doctor's appointments should also be covered. Lastly, vehicle and home modifications can be paid in certain situations as well as vocational rehabilitation to help you transition to a new career.
Worker's compensation insurance companies use every trick in the book to deny legitimate worker's compensation claims. They will often use private investigators and their own medical examiners to try and deny claims. You need an experienced worker's comp attorney on your side to fight these tactics the insurance companies use and make sure your claim is not denied.
If your claim is denied, the Grech Law Firm will file an Application for Mediation or Hearing which starts the formal court process where a magistrate judge will decide if worker's compensation benefits should be paid.
If you were injured on the job in Michigan, reach out to me today. I'm happy to answer all your questions and help you through the process. I proudly serve clients in Mount Clemens, Sterling Heights, Warren, and Troy.