Effective Legal Representation
To Help You
Move Forward
Providing The Care and Attention You Need
Social Security Disability Attorney in Utica, Michigan
When it comes to applying for Social Security disability and supplemental security income, you need a trusted disability attorney in your corner who can advocate for you. I will do everything in my power and put my 22 years of experience to use to get you your Social Security benefits. Take action today and get the benefits you deserve by speaking with me. I serve Social Security clients in Mount Clemens, Sterling Heights, Warren, Southfield, and Troy from my office in Utica, Michigan.
Justen Grech
Attorney at Law
Some attorneys will bill you for every phone call they receive, but I believe in offering fair and affordable legal counsel to those who need it most. After graduating from the Rutgers University School of Law in 1999, I set out to help those who are facing difficult situations. Whether you have lost your job or are unable to be employed, my goal is to help you fight for the compensation you deserve. For more than 22 years, I've assisted people throughout Michigan in receiving financial compensation when they are no longer able to be in the workforce through SSD and SSI benefits. Reach out today to learn more about how I can help you get disability benefits in Utica, Michigan.
MORE ABOUT ME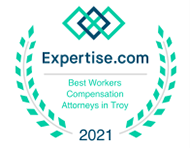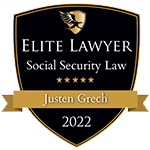 A Collaborative Approach to Law
Personalized Representation
My top priority throughout our time together is to ensure that you are given a customized legal strategy that fits your unique situation. The more we can collaborate and communicate, the better I will get to know your situation. Once I understand your story forward and backward, I can provide you with an individualized legal strategy so you are given the most applicable and relevant resources. Every family, every story, and every individual is extremely different — so you expect the kind of personalized and quality service that you deserve. The Grech Law Firm will provide the personalized representation that many of the bigger firms cannot offer.
Easily Accessible
With Social Security law, attorneys are not required to be licensed for every state in which they practice. As a result, I am available to anyone who needs my services, whether you live in Utica or surrounding areas of Michigan. As your possible hearing for Social Security approaches, it is important that we are on the same page so that we both are fully prepared. I will take the time to personally meet with you as the date nears to make sure no stone has gone unturned and give you the most honest and reflective legal counsel.
How To File for Disability Benefits
The first step in filing for disability benefits is to actually file the application. I will personally file your disability application for you to get the process started. This way, I can control the wording of your application rather than someone who works for Social Security wording your application. I will also handle every aspect of your Social Security disability claim so you know you will get the personalized representation you deserve. Also, there is never a fee to file a disability application and I am never paid on a case unless, and until, I win your case!
The Difference Between SSI and SSD
Social Security disability (SSD) and supplemental security income (SSI) both provide people with important sources of income in the event they become unable to work and provide. Many people rely on these programs in Utica, Mount Clemens, and surrounding areas of Michigan so they can afford to put a roof over their heads and provide for their families. The primary difference relates to the reason why they are seeking financial help.
SSD, also known as Social Security disability insurance, is funded through an accumulation of taxes that have been taken out of your paycheck throughout the years. Recipients must be between 18 and 65, have become disabled and unable to work, and have worked a certain number of years through earning "work credits."
Under the law, you must have 20 work credits in the last 10 years to be eligible for SSD benefits. You can potentially earn four work credits a year, which means you will had to have worked at least 5 years out of the last 10 years to have acquired enough work credits to be eligible for Social Security Disability benefits. Before Social Security even address whether or not you are disabled, they will determine if you have the requisite 20 work credits in the last ten years.
SSD is the much better disability program than SSI as it can pay you more money per month and it can potentially pay back benefits one year prior to filing the application. Moreover, after two years of receiving SSD benefits, you will become eligible for Medicare.
On the other hand, those applying for SSI are not necessarily eligible for SSD because of work history, rather they're applying out of sheer necessity. Other than being disabled, requirements for applying for SSI include having less than $2,000 in assets as an individual or $3,000 as a married couple and you must have a very limited income. People who qualify for SSI typically qualify for Medicaid and food stamps as well.
SSI benefits can only be paid as of the month after the month in which an application was filed and for 2022 the maximum monthly SSI amount is $841.00 per month.
Social Security will do an asset test for SSI benefits to determine whether you are below the allowed resource limit which will include determining whether you have any stocks, bonds, life insurance policies with a cash value, checking accounts, savings accounts, own property, or own vehicles. In addition, your living situation can also affect the amount of your benefits.
With more than two decades of experience practicing Social Security disability law, I've given numerous clients the opportunity to receive benefits that can change their lives and provide much needed income for individuals and their families. Call my office today to schedule a free consultation or use the contact form below so we can discuss your unique situation. I am proud to be a disability attorney in Utica, Mount Clemens, Sterling Heights, Warren, Southfield, and Troy, Michigan.