Social Security Disability Attorney in Utica, Michigan
Providing Exceptional Legal Services when Tragedy Strikes
Work with a Disability Attorney in Utica, MI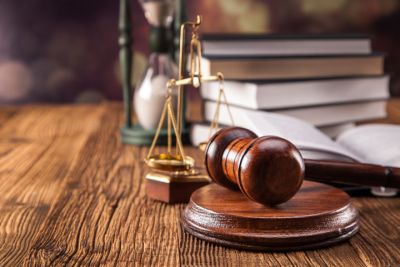 If you're unable to work due to an injury, you probably have a lot on your plate. Thankfully, you don't have to figure out the complicated disability application process alone. As a Utica-based attorney, I can walk you through the Social Security Disability process. I will personally file your disability application and handle every aspect of your claim, including all appeals.
Choose an Experienced and Trusted Attorney
Getting disability benefits can be life-changing. So, you want to work with a knowledgeable attorney. You can feel confident in my services because I:
Have over 22 years of experience

Don't accept payment unless we win your case

Represent each client personally
Don't wait to retain a Social Security Disability attorney. Schedule a free consultation with me today.
Discover My Practice Areas
I have extensive experience providing Social Security disability services. I'm prepared to help you apply and fight against an unfair denial. I have had my own law firm for 22 years and only handle Social Security Disability matters which includes SSD and SSI claims.

You can also trust me to be your Supplemental Security Income attorney. Whether you have questions about the application process or were recently denied, you can count on me for the guidance you deserve.

If you've been looking for a Social Security Disability or Supplemental Security Income law firm, you can feel confident in my practice, the Grech Law Firm . I will vigorously fight to help you seek the compensation you deserve and I will expertly navigate the complex disability claim process. Call today to schedule an appointment with me in Utica, Michigan, today.
Do I Qualify For SSD?
To receive SSD benefits, the individual must have worked for a certain number of years and have also paid enough in Social Security taxes. The amount of work credits a person needs to be eligible for SSD benefits is 20 work credits in the past 10 years. You can earn one work credit per quarter, which equates to a maximum of 4 work credits per year. This means one must have worked at least 5 years out of the last 10 to have earned enough work credits to be eligible for SSDIB. The work does not have to be 5 consecutive years and can be spread out over the 10 year window. In 2022, you will earn one work credit for every $1,510.00 in covered earnings you earn in a quarter. This means if you earned $6,040.00 in a year you can get your maximum four credits.
In order to be eligible for SSD benefits, you must also be younger than 65.. I can help you determine whether or not you qualify for SSD benefits and guide you through the application and appeal process. I proudly serve clients in Utica, Mount Clemens, Southfield, and throughout the Macomb County and Wayne County areas of Michigan.
After Social Security determines if you have enough work credits, they will then decide whether you are disabled. In order to be disabled under Social Security's rules, we have to prove that you are disabled from performing any "substantial gainful activity." This means we have to prove that you cannot work any job for 8 hours a day, 40 hours per week. Social Security will look at both your mental and physical conditions to determine if they preclude you from performing any full time work.
Have you already filed a disability claim? Been denied? There is hope! As an expert disability attorney, I specialize in helping people just like you go through the Social Security Disability process and pursue the benefits they need.
Obtaining Social Security Disability benefits can be a daunting task. It can also be life changing! Don't let long waits on the phone or in a Social Security office take up your time and frustrate you. If you're getting ready to file, the easiest way to apply is to let my office complete your application online for you. I take care of the hard work so you don't have to!
Even after your application is complete, I will complete all the forms Social Security provides you, I will make sure Social Security has all your medical records, and I will file all appeals on your behalf. If we end up going to court, I will make sure you are fully prepared for the hearing and that the judge that is assigned to your case has all the information they need to award you benefits. In my 22 years of exclusively practicing Social Security Disability law, I have been before every local judge more times than I can count. This means I know exactly how they operate, what questions they will ask, how the hearing will proceed, and what they look for to award benefits. Put my expertise and experience to use for you by contacting my office today!
Things to consider:
The process can be time-consuming.

60% of all claims are denied based on initial evaluation.

You can appeal if you've been denied, but must do it quickly!

There is a maximum amount of monthly income that you may not exceed, or you will be determined ineligible for benefits. In 2022, the maximum amount you can earn and still be eligible for SSDIB is $1,350.00 per month before taxes.

In order to be eligible for Social Security Disability benefits, you must have worked for a certain amount of time or paid some type of money into Social Security taxes.
Why Me for Your Social Security Disability Attorney?
I'm committed to giving you the special attention you need when it comes to getting approved for benefits. Unlike the large law firms where the attorneys are getting paid a salary whether they win or lose your case, I literally do not make a penny until I win your claim! I'll walk you through the process, from application and denials to the appeals process and court proceedings. I have over 22 years of experience helping people just like you seek the disability benefits they deserve!
If you are in Utica, Mount Clemens, Southfield, Macomb County, Oakland County, or Wayne County, Michigan, call my office today to schedule a free consultation.