How Does The SSA Decide If You're Disabled?
Dec. 10, 2019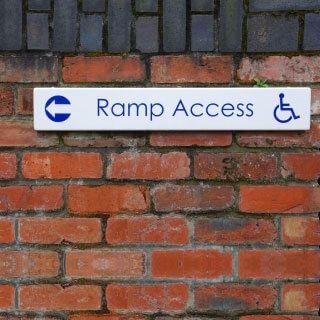 If you have a disability or suffer from a long-term illness, you may be eligible to receive disability benefits. But in order to receive these, you must apply first. So how does the SSA decide if you're disabled? You must meet specific criteria.
How The SSA Decides If You're Disabled
Are You Currently Working?
If you are working and are earning an average income of more than $1,070 per month, you most likely would not be considered disabled.
How Severe Is Your Condition?
To receive disability benefits, your medical condition must hinder you from being able to perform essential job functions
Is Your Condition Listed On The SSA's List Medical Conditions?
The SSA has a complete list of conditions that would automatically qualify someone as disabled. However, if your condition is not on the list, the SSA uses their judgement to determine whether or not your condition matches the severity of a similar condition on the list.
Can You Perform The Work You Did Prior To Becoming Injured?
If the SSA determines that your condition is in fact not quite as severe as any of the conditions on the list, they then determine whether or not your present medical condition prevents you from being able to perform the work you had done previously on the job.
Do You Have The Ability To Perform Any Other Types Of Work?
The SSA will evaluate your condition and make a decision based on several additional factors such as the degree of your limitations due to disability and current Social Security work credits.
Get The Benefits You Deserve With Grech Law Firm
If you're wondering whether or not you qualify or are ready to submit your application, Grech Law Firm is here to help you get the disability benefits you're entitled to. From beginning to end, we are with you every step of the process. Call (586) 203-3125 today to get started!