What Social Security Disability Forms Do I Need?
Dec. 10, 2019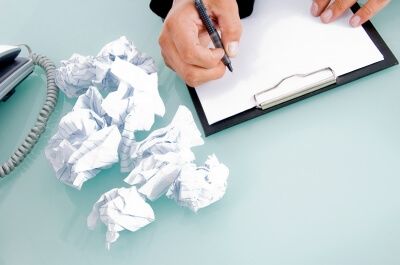 Applying for Social Security disability benefits can be a frustrating process and you may not even know where to begin. Like many, you're probably wondering, "What social security disability forms do I need?" The list below is a good place to start when you're ready to submit your application.
I'm Ready To Apply: What Social Security Disability Forms Do I Need?
There are many forms that need to be filled out before you can even take any real steps towards applying for Social Security disability benefits. Available at your local Social Security office or on their website, these are the primary forms you will need to complete in order to submit your application:
SSA-16-BK: Application for Disability Insurance Benefits
This form is mostly general information about you. Questions range from name, address and family information. There are a couple questions that ask the date of when you became disabled. These need to be answered very carefully and accurately.
SSA-3368-BK: Adult Disability Report
The Adult Disability Report holds a lot of weight when the Social Security Administration is making a decision on your claim. The form asks general information again but goes in deeper, asking for contacts of people who know about your disability, specifics on your disability, work history and other medical information. Be sure to have all necessary information before filling out this form.
SSA-3360-BK: Work History
The Work History Form goes into detail about all jobs held in the past 15 years. Questions involve pay rate, dates of employment and activities done during employment. Make sure you provide accurate information for all questions. It's always a good idea to review the full form before filling it out.
SSA-827-BK: Authorization to Disclose Information to the Social Security Administration
This form has a long name but is quick to fill out. It simply has you sign and input general information, giving your approval to the SSA to release your medical information. This includes all medical information such as treatments, substance abuse, tests and records, which will all be reviewed for your claim.
What Do I Do After All Forms Are Completed?
After forms are filled out, there may be more steps to be completed such as an interview with a Social Security representative. Additional forms may also be added to depending on the claim. Don't be afraid to take your time and ask for help if needed. Remember it's important that all information is accurate. For more questions about applying for Social Security disability benefits, call Grech Law Firm at (586) 203-3125 to get started and get the benefits you deserve!