Why Your Claim Was Denied Even Though Your Doctor Says You're Disabled
Dec. 10, 2019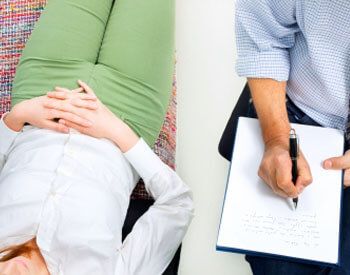 Trying to receive benefits when disabled can be a difficult and confusing process. Even when you think you did everything right, it can still result in you being denied. A major issue is understanding why your claim was denied even though your doctor says you're disabled. Although this may seem like a mistake, there is certain criteria that the Social Security Administration looks for when determining whether or not you are eligible to receive benefits.
How Does The Social Security Administration Determine Who Receives Benefits?
When applying for Social Security benefits, it's important to keep in mind that the term "disability" can be interpreted differently depending on who it is. Regardless of what your doctor says, the Social Security Administration has very strict guidelines regarding who is considered "disabled". When applying for social security benefits the definition of disability is strict. Although there is an extensive list of considerations, these are the aspects that carry the most weight in determining your eligibility:
Inability to perform the work you did previously at your job

Your condition prevents you from being able to change occupations

Prolonged medical condition expected to last for one year or more
If your claim does not reach these points, this could result in you being denied. And if your condition is expected to last for less than a year, you will not be eligible to receive benefits. There are other resources that can assist you if you find yourself in this situation.
What Should I Do If I'm Denied?
After finding out that your claim was denied even though your doctor says you're disabled, it can be difficult to think of what to do next. This is where Grech Law Firm comes in. We specialize in Social Security disability benefits including SSI and SSD as well as workers compensation and personal injury. Appealing a denial is time sensitive and action must be taken quickly. Grech Law Firm will be by your side to help you through this process so that your case is heard.
Get The Benefits You Deserve With Grech Law Firm
Stop stressing out and worrying about the confusing and frustrating task of denied claims. Take action by bringing your case to Grech Law Firm. We are a local Michigan firm that offers personalized service to help you get the benefits you deserve. Call 586-203-3125 to get started!