Do I Need A Supplemental Security Income Lawyer?
Dec. 10, 2019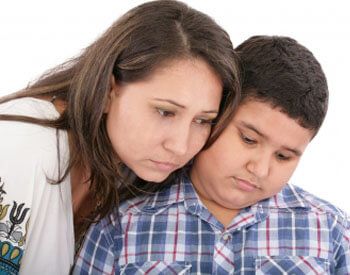 In Michigan, 70 percent of individuals who apply for Social Security get denied their first time around. Whether you are applying for the first time or have already been denied, Grech Law Firm is here to help and can increase your chances of obtaining benefits the first time around.
What Are The Benefits Of Having An Supplemental Security Income Lawyer?
While legally you are not required to have a lawyer when applying for SSI, having help can greatly improve your chances of winning your case. No case is guaranteed but having an Supplemental Security Income lawyer walk you through the steps of applying and paperwork can make the process much easier and less stressful.
If you are denied your first time around, your lawyer can appeal your case through the district court. Hiring a non-attorney can set you up for trouble if you want to appeal your case, as only licensed attorneys can appeal to the federal district court. If you still think you can go it alone, remember that as difficult and confusing as low level court systems are, the federal district court is that much worse.
Many people who apply without legal help are usually either denied or receive the bare minimum in benefits. Whether you're applying for yourself, a child or loved one, it's in your best interest to contact a Supplemental Security Income lawyer to walk you through every step of the process.
How To Apply For SSI
If you are ready to apply for SSI, there are several ways that you can go about doing this. Application methods include:
Contact the Social Security Administration at 1 (800) 722-1213 to complete an application over the phone.

Visit your local Social Security office to apply in person.

Contact Grech Law Firm at (586) 465-9100 to clear up any confusion that you may have and to complete the SSI application.
Grech Law Firm: The Supplemental Security Income Lawyers You Can Trust
Are you seeking a Supplemental Security Income lawyer in Metro Detroit who will work with your best interests in mind? At Grech Law Firm, we don't get paid until you do. From application to appeal, Grech Law Firm will be with you every step of the way. We always walk you through each part of the process and will fight to get you the benefits you deserve. Call us at 586-203-3125 to get started and schedule a free consultation today!Image courtesy of David Castillo Dominici at FreeDigitalPhotos.net